Developing cultural competence is a process that takes training, practice, experience and time. Follow the process to a successful outcome.
There are cultural differences and one can ignore them and hope for the best (NOT THE BEST APPROACH) or one can gain an understanding of the similarities and differences (SMART APPROACH). People can build on factors which they have in common. They can also decide how they want to address the cultural gaps. Once someone understands the cultural variations communication and interaction between people improve significantly. We want to help you be successful in whatever situation brings you in contact with people from other cultures.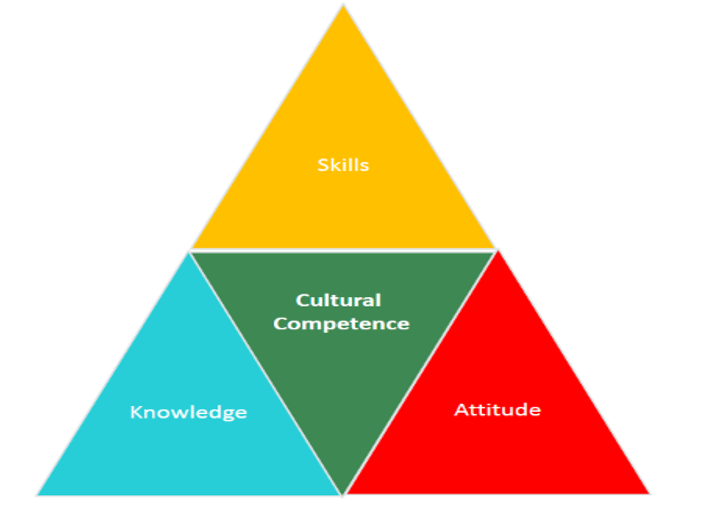 People need to understand the underlying factors that impact a culture and thus how business is conducted and what they need to consider to be successful. The knowledge of what influences cultural behavior can help people anticipate actions and to be prepared. This allows individual to react as they want and not to be shocked or frustrated.
Numerous examples of business communications, business situations or deals exist which were unsuccessful or less efficient than projected due to communication and/or cultural challenges. DaimlerChrysler is a perfect illustration of business merger that used an enormous amount of resources yet failed; many attribute the result to cultural clashes.
Understanding cultural differences can facilitate the process of doing business with individuals from another country or in working with a team comprised of people from various countries. Cross Cultural Consulting can help you build your cultural competence. Cultural competence combines knowledge, attitude and skills.
Intercultural Competencies can mean the difference between: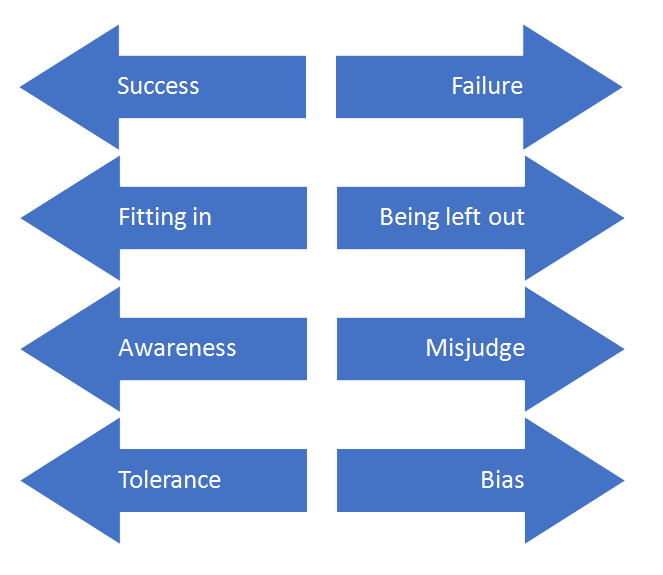 Hi,
I'm Elizabeth.
Nice to meet you!
About Elizabeth Kelly
Cross-Cultural Consulting provides top-quality professional development and coaching services such as seminars and one-on-one coaching. The principal officer of Cross-Cultural Consulting, Elizabeth Vennekens-Kelly, resides in Europe. Elizabeth was born and raised in the United States but now has dual nationality, American and Belgian. She is an executive with more than 20 years of experience who has taken her business knowledge, her facilitation skills, and her multi-cultural knowledge to become an effective English and Cross-Cultural coach.
Elizabeth has helped:
Business executives to successfully conduct business with their counter parts from another country
Managers who wanted to more effectively lead multi-national teams
Technicians who were being transferred to China to give technical instructions in English
Americans who wanted to be more effective while working in Europe.
Business leaders from around the world who must perform all or a portion of their work in English
She has also assisted families relocating around the world:
relocating from the United States, Mexico, Poland, the Netherlands, the United Kingdom, Italy, Spain, Brazil, Zimbabwe, etc.
moving to the United States, Belgium, the Netherlands, China, Japan, Singapore, the Ivory Coast, etc.
If you would like to learn more about the cultural differences, enhance your communication skills, and/or increase your chances of a successful outcome while doing business around the world, then contact Elizabeth from Cross-Cultural Consulting.
How Can We Help?
We are waiting To hear from you! Please contact us via the contact form below to discuss your project.
Cross Cultural Consulting
Steenschuitlaan 12
2830 Tisselt, Belgium
Email: e.kelly@crossculture-training.be
Phone: +32 (0) 474 211 912